Grand Canyon from 30,000 feet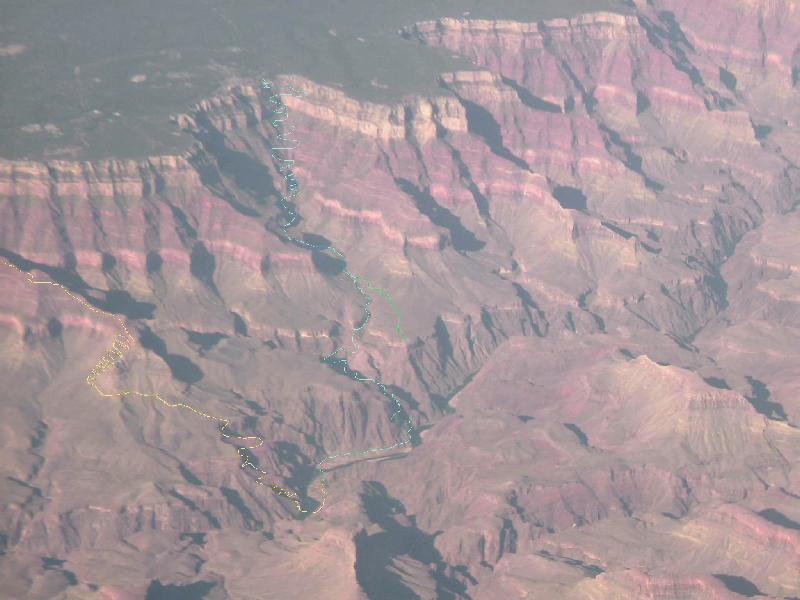 I have attempted to draw in the South Kaibab, Bright Angel, and the Plateau Point Trails on the picture. The yellow marks the South Kaibab, the blue is the Bright Angel, and the green is the Plateau Point Trail which does not continue to the river. The trail lines are only approximate. Click here (or the picture) to see the trails removed from the picture.
Click here to return to the main page.