Welcome to my newly redesigned website. Note it is still a work in process so occasionally you'll see one of the old pages come up. But I will be updating them in the coming weeks and months. - Gene Hanson

The old site is still available here.

But note over time the older individual pages will not appear and instead you will be redirected to the corresponding updated page.

I have been working on a new website for my Wauwatosa East High School 40th reunion next year. It's a subset of this website, but has a dedicated URL: www.tosaeast1976.com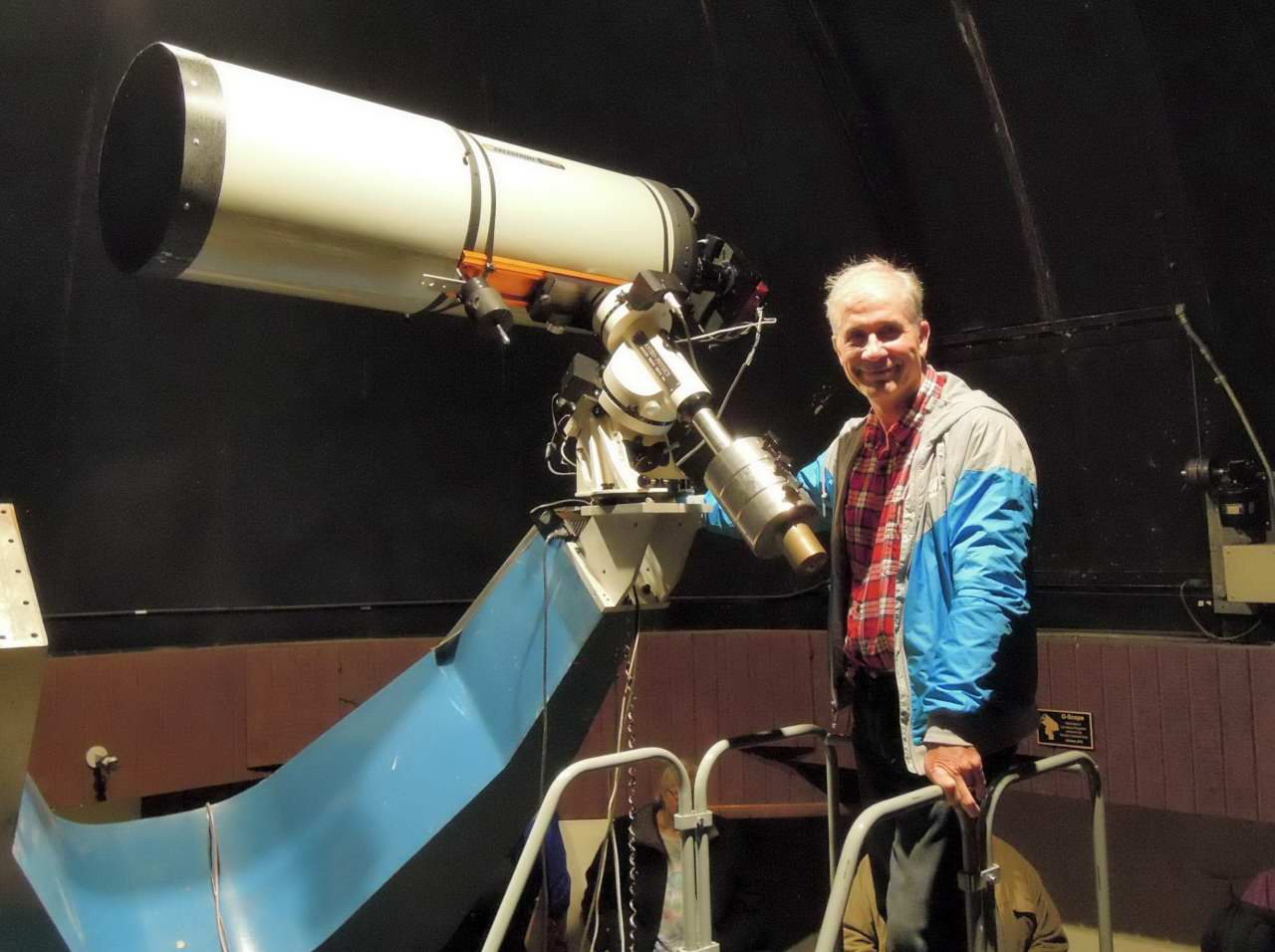 Here I am next to the Gene Hanson Telescope which was formally dedicated at the Milwaukee Astronomical Society Observatory. It is officially called the G-Scope. It is set up to be a robotic scope and is controlled from a room directly underneath.